Effective Group Coaching: Are your members getting what they need?
Updated: Sep 26
Group coaching is beneficial for both you and your clients. They benefit from peer support, and you serve more people in less time and make a more significant profit. But do you know if they are on the path to reaching their goals? Are they enjoying the benefits of your program to their fullest? On the other hand, how do you know whether your program is helping you achieve your own business goals?
Measuring Success for Your Group Coaching Members
Your program should be designed around a specific topic and offer a particular outcome. Your client's primary goal is to achieve the outcome you've promised in your schedule, and they should walk away with fresh insights and new skills that will help them overcome their specific problem and see results.
To keep your folks on the right path, create accountability partnerships within the group to regularly measure their progress. When someone joins a group coaching program, they're responsible for taking action to achieve their goals. However, they must know they are not only accountable to themselves but that they will need to answer both to you as a coach and to their peers in the group. This is one of the significant success factors of group coaching.
You can also determine how they're developing by looking at their progress. During the program, you will give them tasks and assignments like homework and see if they complete and implement the steps. Then, when you come back together for the next session, the group can discuss how the assignment went, and you can offer further assistance, and the others can offer their knowledge and support.
The only way to know whether your members are getting the results is to ask them. This means gathering feedback.
Do this after each live session. Ask your members if they're getting what they need and if not, ask what you can do to change that. Build a more formal mid-program review when you meet with each member for their one-on-one session with you.
At the end of the program, ask your participants for written or video testimonials if they are comfortable doing so. This is also a great time to offer further one-on-one coaching sessions to make sure they're staying on track.
Take careful note of the feedback you receive and make changes as you prepare for the next round of your program to continue to provide group members with a better coaching experience.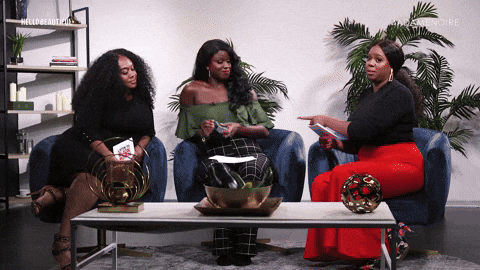 Measuring Your Results with KPIs
Now that you have measured your client's success, it's time to ask yourself an important question. Is group coaching aligning with the goals I have set for my business?
The best place to start is by clarifying precisely what you hope to achieve through your program before you create it. Then, when you know your goal, you can choose the correct KPIs or Key Performance Indicators to track your progress towards it.
For example, if your primary aim is to earn more, your revenue and net income are the KPI you would track. You can see how much you're making in relation to the time spent.
Your goal might be to gain more high-level one-on-one clients. You can take members who want to achieve greater results and offer them individual VIP coaching through your group program. The KPI to track here is the number of members who went on to apply for diamond coaching sessions. How many of your group coaching program members sign up for one-on-one sessions?
The most important KPI to monitor, no matter your goal, is the number of clients who join your group coaching program. Setting goals and action steps for growing your membership are vital to your success. If you're not seeing the growth you would like, you need to effectively change your marketing strategy to appeal to your ideal customer.
Choose the Right KPI and Monitor It
Staying on top of the monitoring of your results is essential, and it's something you should set aside time for. Again, identify your goal and select one metric that will tell you whether or not you're achieving it. Please don't waste time measuring data for the sake of it.
Remember that your clients have specific expectations for coaching when they come to you, based on your promised results. Your job is to clarify and meet those expectations during the program. Offer members regular opportunities to provide feedback, and you'll see what's working and what isn't.
Are you ready to start marketing your group coaching business? Register for the ELEVATE: Build Your Boss Brand™ in 8-week program here! Learn how to build, market, and launch your profitable group coaching program!
Do you need to eliminate self-doubt and limiting beliefs to get started? Join the Rewire Your Brain With Positive Affirmations mini-course here!
Join our newsletter and get your FREE copy of 5 Simple Steps To A Profitable Coaching Business here!
Angela M Mitchell, AKA Coach Angie, is an innovative, dynamic, driven, and gifted individual with a sharp mind. She has a natural ability to connect with others and a passion and fire for excellence. She is a best-selling author, speaker, coach, and result-oriented digital marketer and content creator.
Over the last five years, she has provided innovative and transformational business strategies and marketing solutions for several brands, including her own, in various industries, improving their profitability.
She is the Executive Director of Sales and Marketing for Victorious You Press and has an extensive background in email marketing, content creation, social media marketing, copywriting, digital marketing, brand development, and more. And she is passionate about helping companies position themselves for long-term sustainable growth while creating an unmatched customer experience.
Angela is also the founder and CEO of Back to Her, where she teaches and supports women entrepreneurs and service-based business owners to eliminate mindset barriers, identify their expertise, and create profitable brands. She does this through personal and professional development programs that empower them to be the highest and most truthful expression of themselves.